"In his epistle to the Christians of Smyrna, St. Ignatius, Martyr, says that the priesthood is the most sublime of all created dignities: "The apex of dignities is the priesthood."

-- Saint Alphonsus Liguori (The Dignity and Duties of the Priest)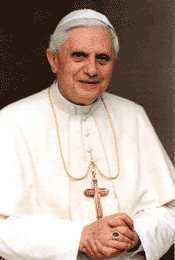 Prayer for Vocations (Pope Benedict XVI)

O Father, raise up among Christians numerous and holy vocations to the priesthood, to keep the faith alive and guard the gracious memory of your Son Jesus through the preaching of his word and the administration of the Sacraments, with which you continually renew your faithful.

Give us holy ministers of your altar, who are careful and fervent guardians of the Eucharist, the sacrament of the supreme gift of Christ for the redemption of the world. Call ministers of your mercy,who, through the sacrament of Reconciliation, spread the joy of your forgiveness.

Mary, Queen of Apostles, pray for us.


Pope Benedict XVI (43rd World Day of Prayer for Vocations, 2006)