"O Priest! You are not yourself because you are God. You are not of yourself because you are the servant and minister of Christ. You are not you own because you are the spouse of the Church. You are not yourself because you are the mediator between God and man. You are not from yourself because you are nothing. What then are you? Nothing and everything. O Priest! Take care lest what was said to Christ on the cross be said to you: "He saved others, himself he cannot save!"

-- St. Norbert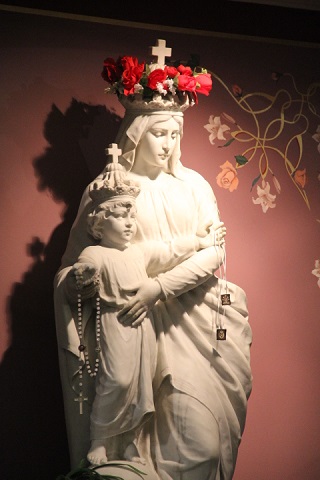 Prayer to Mary for the Holy Church

Queen of heaven, thy immense love for God maketh thee likewise love His Church. We pray thee, come to its help amidst the ills under which it is now suffering, rent asunder as she is by her own children. Thy prayers, being a mother's, can obtain all from that God Who loveth Thee so well.

Pray then, pray for the Church; ask for enlightenment for so many unbelievers who are persecuting it, and obtain for faithful souls the necessary strength to resist being caught in the snares of the unbelievers who would drag them down into their own ruin.
St. Alphonsus' Prayer Book
1888
Father Edward Saint Omer, Redemptorist.